"I had an inheritance from my father,
It was the moon and the sun.
And though I roam all over the world,
The spending of it's never done."
Ernest Hemingway
Recognized for his work in Biological Dentistry, it was Andy Landerman's dream to retire as an organic farmer with a blueberry farm in Sebastopol, Sonoma County CA. Despite being told they would not grow near the Laguna, he managed to grow some of the best blueberries that the Community at large has come to love. Just like his homeopathic remedies and formulations that he designed in his dental practice, he used the natural elements of seasonal flooding, and organic modalities to birth Sonoma Swamp Blues. His love of music especially the Blues served in coining the name of his farm.
In 2008 as a result of the first of his strokes, he was eventually unable to work in either of his beloved fields. His wife Mamta Landerman took over managing the farm and expanding it, opening a Farm Stand and selling direct at several Farmer's Markets. In 2014 after multiple strokes, Andy crossed over leaving behind his wife of 39 years, Mamta who continues to manage the Farm, and their two sons Solomon and Daniel who live in Southern California and come home for frequent visits.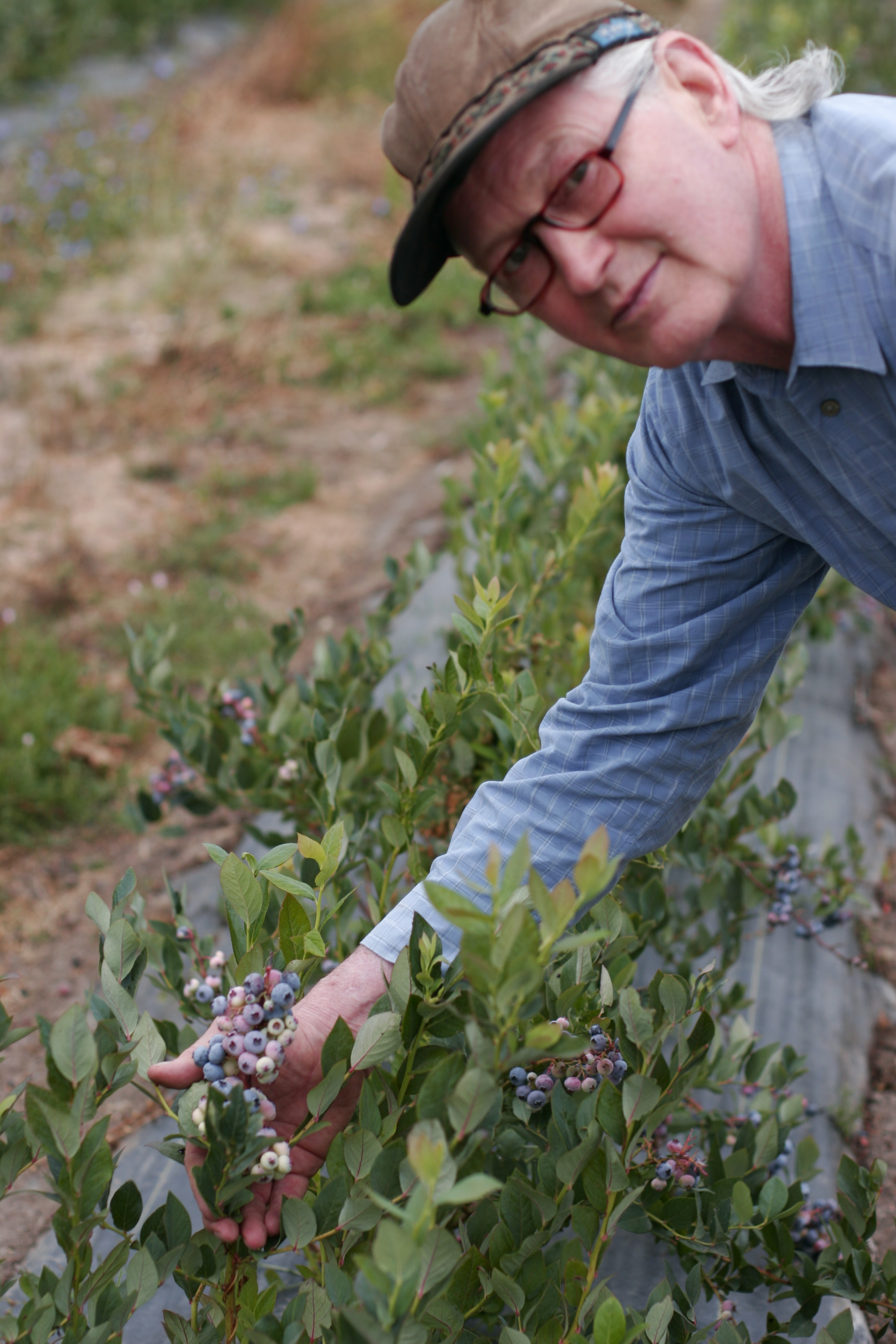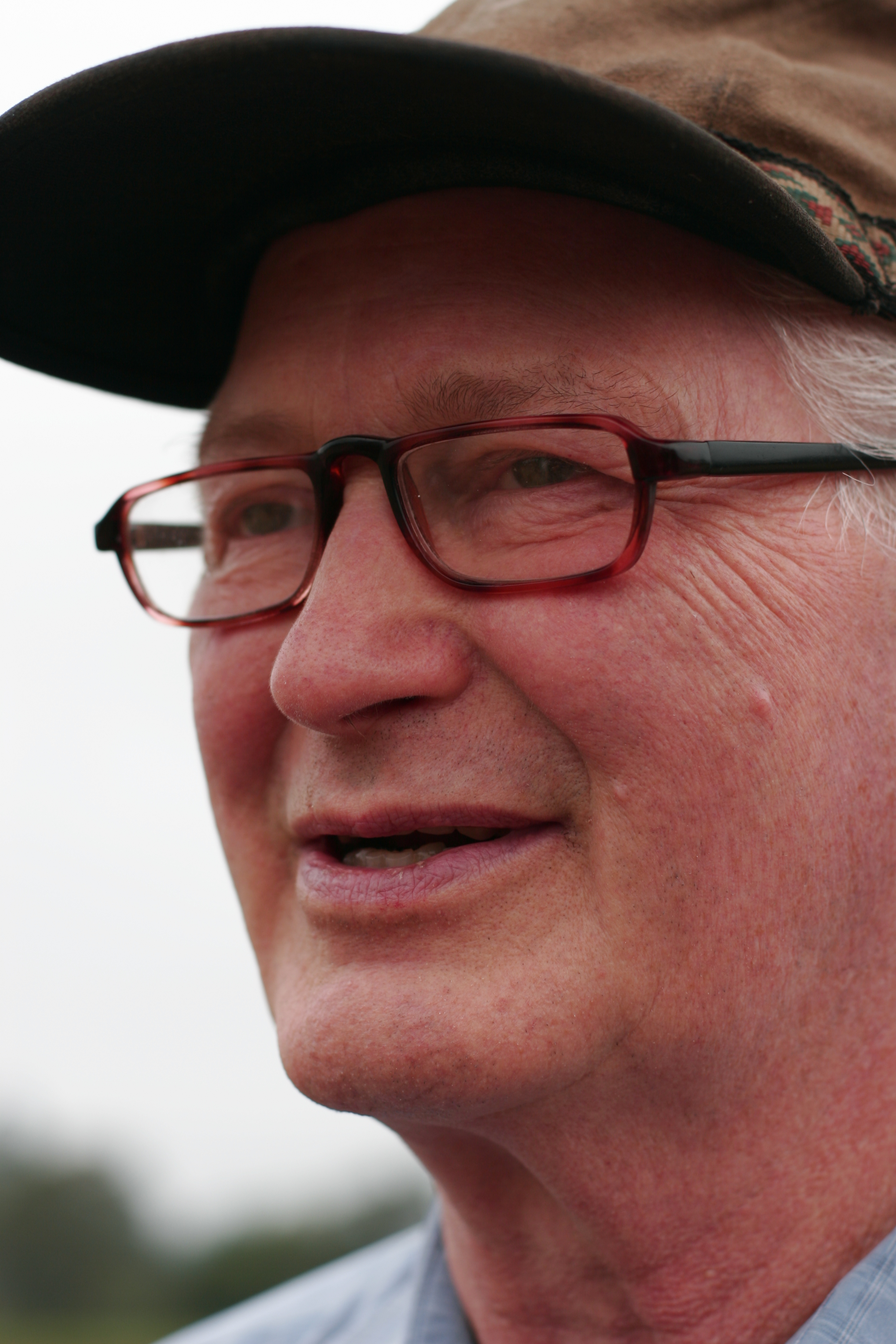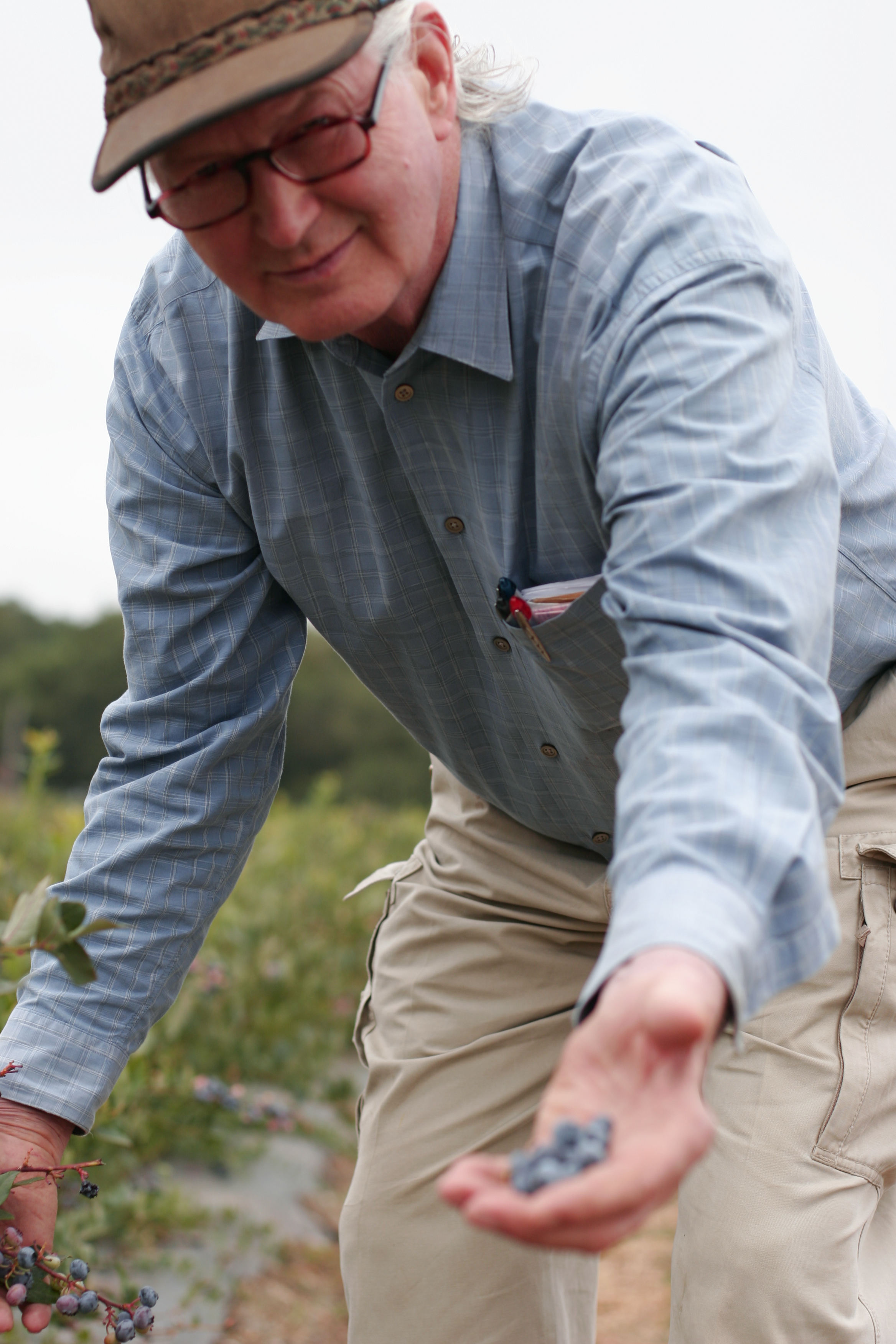 When she married Andy Landerman in 1975 in Bombay India, little did Mamta Landerman know that one day she would be a woman farmer in Sebastopol, growing organic blueberries. Together they shared a love of plants, an alternative lifestyle, organic meals and of course their two sons. An Ayurvedic Teacher and Practitioner and a Vedic Astrologer, she took over managing the farm once Andy took ill. "Food is both nourishment and medicine." She says, "so our organic garden and growing our food naturally expanded into a farm." She opened a Farm Stand at the property much to the delight of the Sebastopol Community who wait each year for the canopy to go up and blueberries be displayed for sale. She expanded to grow certified organic strawberries and sugar snap peas. Last year the Farm also grew micro greens and sprouts and hopes this year to expand the harvest season from a few weeks to 6 months by offering other specialty crops. Sonoma Swamp Blues is now a regular at about 10 farm markets selling directly to community.